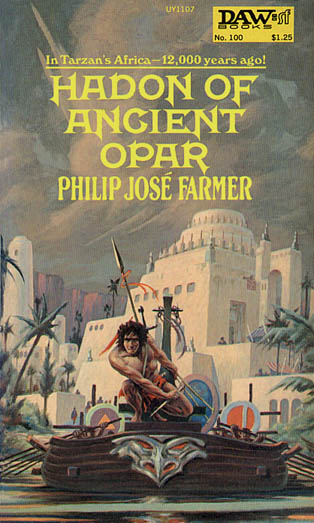 On September 1, 1973, at the fourteenth annual Dum-Dum convention in honor of Edgar Rice Burroughs, Philip José Farmer made an exciting announcement about a new series he was writing: one set in an ancient civilization of which the lost city of Opar was but one far-flung queendom. The convention was held at the Royal York Hotel in Toronto, Ontario, Canada, and hosted by the Burroughs Bibliophiles in conjunction with the 31st World Science Fiction Convention (TorCon II). Fortunately, an audio recording exists, which you can listen to below.
Farmer was the banquet speaker at the Burroughs convention. He was introduced by Burroughs Bulletin founding editor (and close friend of Phil and his wife Bette) Vern Coriell, who remarked during his introduction that the only reason Phil hadn't won a Hugo Award that year is because they didn't have a category for "Biography."  The previous year, Doubleday had published Phil's Tarzan Alive: A Definitive Biography of Lord Greystoke.
As a prelude to this announcement, Farmer discusses Tarzan Alive and his anthology on feral humans, Mother Was a Lovely Beast. The Ancient Opar announcement is at the 10:12 mark.
Listen to Philip José Farmer's complete banquet address to the Burroughs Bibliophiles here:
Some interesting observations about the address: