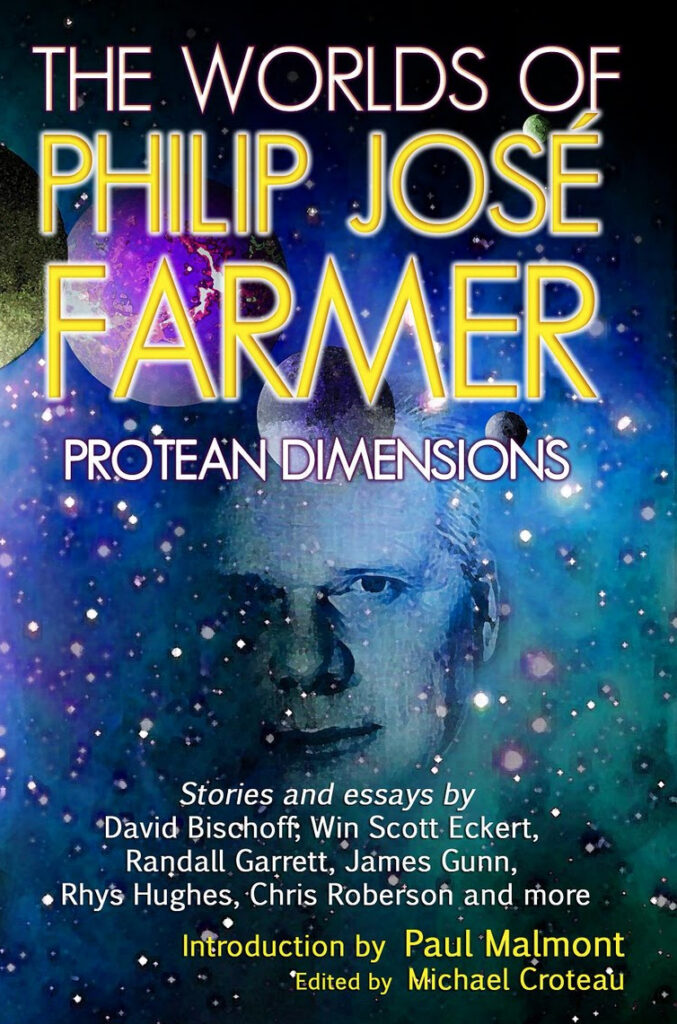 By Christopher Paul Carey
A tale of the Khokarsa series
This short story is set during the events of Flight to Opar.
Hinokly, scribe of the hero Hadon of Opar, matches wits with pirates on the high seas of ancient Khokarsa…
---
Available in The Worlds of Philip Jose Farmer 1: Protean Dimensions, edited by Michael Croteau.
Publisher: Meteor House, 2010
Trade Paperback
ISBN: 978-0-615-37005-7
List Price: $20.00
Buy now:
Paperback: Amazon US | Meteor House
---
Bibliographic info: Click here.