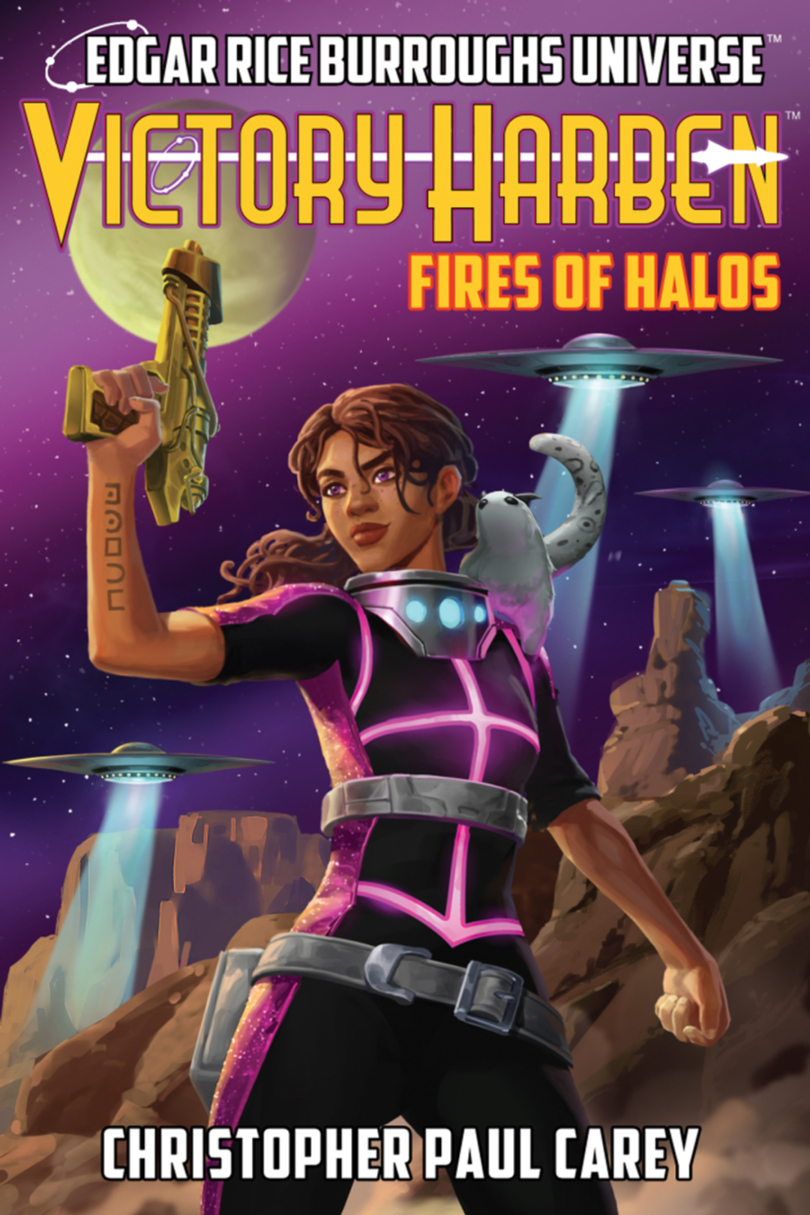 The Epic Conclusion to the Swords of Eternity Super-Arc
When Gridley Wave contact between worlds is inexplicably broken, young physicist Victory Harben returns to her home at the Earth's core to help solve the mystery. Soon Victory finds the riddles of her past are hopelessly entangled with the machinations of an ancient and inscrutable queen of the Mahars, the inner world's dethroned reptilian overlords. Unwillingly hurled into the cosmic void by the queen, Victory is hunted down across space and time by a vengeful being whose flaming sword absorbs the souls of the slain, delivering them to the ravenous lords of Halos. As Victory races to track down the key to her destiny, a storm of malevolent forces gathers against her, unleashing the secret rulers of the afterlife in an unholy tempest that threatens to shatter reality itself.
---
BEYOND THE FARTHEST STAR: WARRIORS OF ZANDAR
Written by Mike Wolfer
Story, Series Concept, & Expanded Canon by Christopher Paul Carey and Mike Wolfer
Art/Cover Art by Alessandro Ranaldi



PELLUCIDAR: ACROSS SAVAGE SEAS
Story by Christopher Paul Carey
Written by Mike Wolfer
Art/Cover Art by Miriana Puglia


THE KHOKARSA SERIES
By Philip José Farmer & Christopher Paul Carey


---
Trademarks Edgar Rice Burroughs®, Edgar Rice Burroughs Universe™, Victory Harben™, Pellucidar®, Beyond the Farthest Star™, and Swords of Eternity Owned by Edgar Rice Burroughs, Inc., and Used by Permission.